︎ Adidas
Brief — Bring campaign to life on mobile screens.

Response: Glitchy interactive ad units which encourage user engagement.

Channel: Digital | Mobile

︎︎ Tubular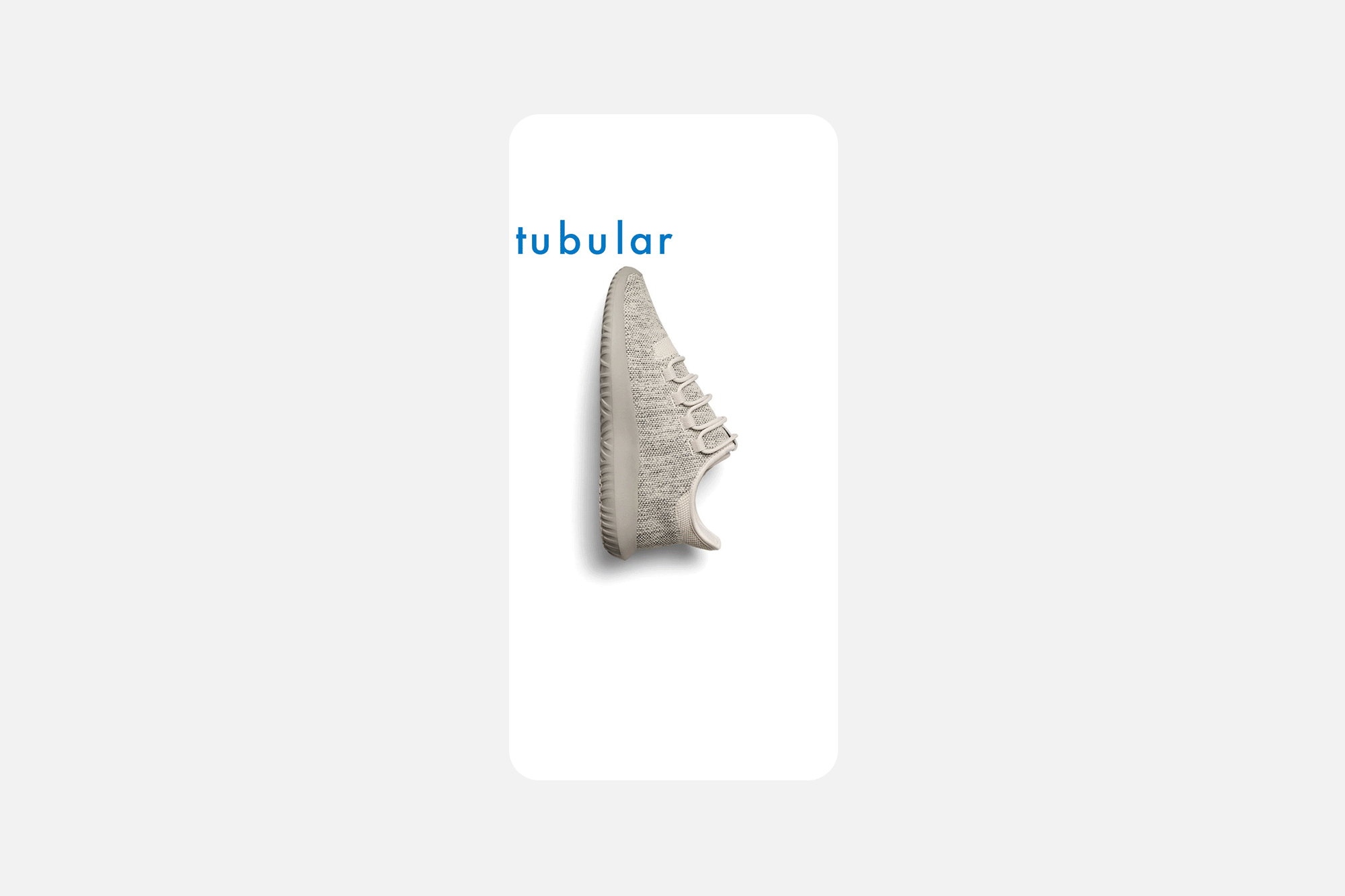 ︎ Chatime
Brief—Get a strange but fun product into consumers' hands.
Response: 360° brand campaign which celebrates weirdness and trying new things.
Channel: Cinema | Digital | OOH
︎︎ My First Time
︎ Ginger & Smart
Role—In house Art Director
Output: Visual marketing identity (digital, print, web, social, and retail). Photo shoots for e-com and campaign look books.
Channel: Digital | Social | Print | Photography
︎︎ Art Direction 14/15
︎ DLM AU
Brief— Create a modern website that presents the work of global fashion artists.
Response: A minimalist online presence that cohesively showcases multiple portfolios.
Channel: Digital | Website | Branding
︎︎ Website
︎ Volkswagen
Brief— Promote the new Polo campaign on mobile.
Response: Taking the 'Play The City' tagline literally - an interactive app enables users to create and share unique tracks simply by navigating their daily commute.
Channel: Digital | Mobile App
︎︎ Polo - Drive The City